Voodoo mural I caught with my Canon: Benin bush country
It's being reported that eight or more aid workers and journalists have been brutally killed inside what's described as a remote village in Guinea, West Africa. The deaths are apparently the result of a toxic distrust amongst locals for the foreign presence in their land. The distrust seems to be spreading as fast if not faster than the Ebola virus itself. However tragic and disturbing, this comes as no surprise.
A few years ago I traveled to West Africa to report for RT on the work of a Christian hospital ship that was docked in the Port of Cotonou in Benin beside civil-war torn Nigeria. What struck me as strange was the way the indigenous people refused and even ran from the methods by which the ship's medical crew attempted to educate them in the ways of western hygiene. Fliers were distributed with simple illustrations showing a human being defecating into a toilet. The next illustration would show a pair of hands being washed with soap and water. Said drawings would then be circled in bold green as if to indicate, "Good."
Stuck in a swamp. The man in red was convinced I had killed many men due to a leather bracelet I wore.
Below those drawings might be the same drawing of the person defecating, only this time he or she would be doing it in a field. A red circle would surround that drawing as if to indicate bad. But to a native living in West Africa, crapping on a toilet that other people use is the most disgusting and unsanitary concept ever thought up. Better to go find your own "clean" spot of grass and do your business there. Never mind that the waste then filters into the water system. Such are the challenges of culture and geography.
One such challenge is distrust. The coast of West Africa used to be known as the Slave Coast. It's where most of the slaves who were shipped to the Americas and to points south came from. Out of this practice grew the belief in Voodoo which is still extremely prevalent in West African nations like Guinea and Liberia where Ebola is spreading fast. Many natives will practice Christianity or Islam during the daytime hours, but at night, revert back to voodoo beliefs. If something terrible like a bad debt or lack of food, or a sickness like Ebola strikes these people, chances are the effected person will believe that he has not become the victim of bad luck or a deadly virus, he will believe instead that he has become the target of bad voodoo. When foreign aid workers come to help, many natives are so frightened of them they feel they have no choice but to lash out, and even destroy the very people who are trying to cure their disease. To some locals, the foreign aid workers are doing the work of bad voodoo.
Stilt village built to keep out slave traders
It's difficult to change what amounts to an ancient culture in just a few days in the interest of stopping the spread of what is now a serious epidemic. But if you ever have the chance to drive a 4x4 through the bush country of West Africa, do not be surprised when you come upon an old abandoned town that might have been constructed by the French many decades ago. Or don't be surprised when you see the shell of a modern skyscraper that might have been under construction two or three years ago, but that's been abandoned while the money for the project is now lining some corrupt official's pockets. Don't be surprised if you see the natives giving you a strange look because you're stepping inside a porta-potty to relieve yourself. To them, nothing is more disgusting and distrustful.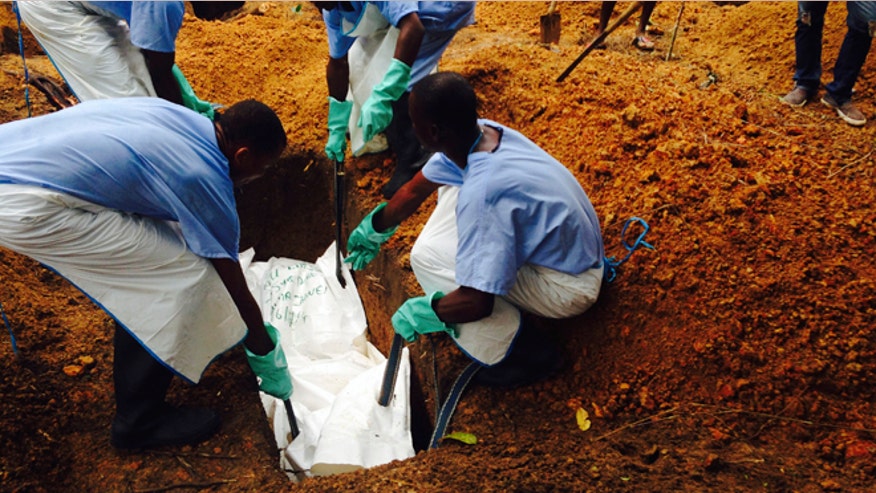 The toll of ebola
Get the whole story behind the Guinea aid worker and journalist killings
HERE
.
WWW.VINCENTZANDRI.COM