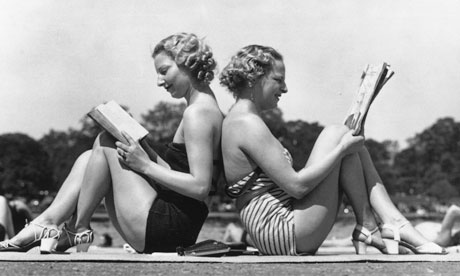 In the places where some of us spend the summer, there is no such thing as a bookstore. You cannot drop in casually or order a book sent home. Or perhaps the nearest bookstore does not have the kind of book you need.
Yet books are necessities. There are long, rainy days when you crave reading... And you may be 100 miles from the nearest bookstore. Perhaps 1,000 miles....But there's a bookstore that works all summer long....If you're not sure what you want, just write and ask. It is waiting for you ... A letter will bring it instantly. There will be no delay.
We arrange it so that each book arrives on the proper date. So when one book is read the next arrives automatically!
Words written by the sales staff at Amazon Books?
Not at all.
These words were written in 1915 by the sale staff at the old Scribners Bookstore on Fifth Avenue in NYC. It was a time when readers not only craved good books for a good price, they took advantage of stores like Scribners who were willing to go the extra mile by sending their books to the consumer "automatically."
Scribners wasn't just a store. It was a publisher too, responsible for the likes of Ernest Hemingway and F. Scott Fitzgerald. Scribners edited these authors, promoted their work, and sold their books in the Scribners bookstore, an outlet that attempted to deliver their products "instantly" to the consumer.
Sound familiar?
Perhaps all publishers, bookstores, and authors can take a lesson from a system that worked quite well a century ago.