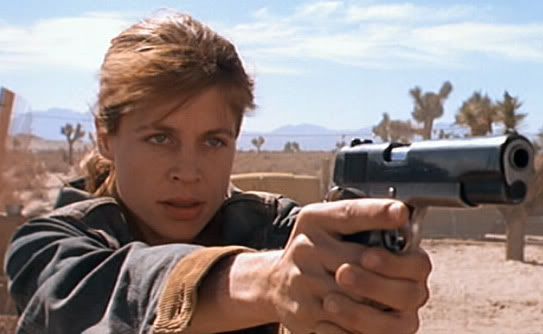 "I'm writing full-time now...and no one can stop me..."
If you're going to try, go all the way.
Maybe you're a novelist working exclusively with the Amazon KDP self-publishing program and what started out as just a kind of curious, let's-see-what-happens thing turned into, I'm-making-enough-in-royalties-now-to-pay-the-mortgage-and-all-my-bills kind of thing.
Or maybe you're like me, a novelist and journalist who stresses the importance of utilizing not just one method of publication, but all three: Major, traditionally-based indie, and self-publishing.
Whatever the case, you've gone from obscure nobody to enjoying a profitable fan base in a relatively short amount of time. Now you find yourself getting up in the morning, getting dressed and hustling off to work, and all the time there's this voice inside your head saying, "Quit the day job. You don't need it anymore."
But will the royalties keep on coming?
Will your desire and ability to write good novels last?
Will changes in an ever volatile e-book market affect your sales?
Or have you simply gotten really lucky over the past couple of years and now the luck is about to run out?
The answer is yes and no.
The only guarantee for a the full-time writer is that there are no guarantees.
So what are you going to do? Are you going to play it safe and keep the day job? Or is that letter of resignation already locked and loaded in your email, your index finger tickling the Enter key. Your finger on the trigger...